The Venom-D5.80 IN is a Class D 5 Channel Power Amplifier with stable 2 Ohms load for CH1-CH4 , Stable 1 Ohms load for CH5, High Speed Mosfet power supply in a small compact size.. Delivering 80WX4@4 Ohms and 500WX1@1Ohms, this 5 Ch Amplifier is an ideal amplifier for a 2 pairs speakers and subwoofer setup in a cost effective solution. The Small size makes it ideal for user who is looking at 5 Channel set up in space constraint environment.

The Venom amplifiers uses High grade PCB parts such Tiffiany RCA unlike the traditional white and Red RCA.

High Grade PCB Circuit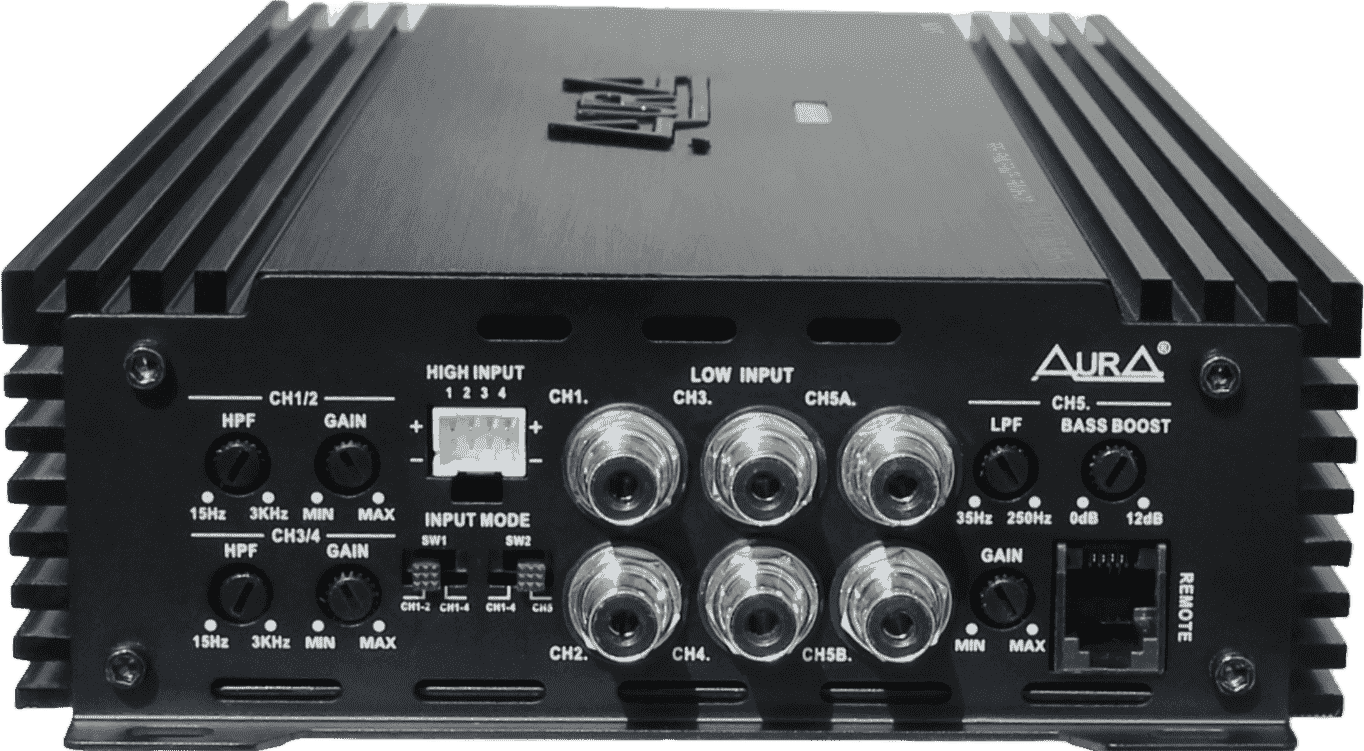 Tiffiany RCA
The Venom-D5.80 IN Amplifier has High Level and Low Level inputs with gain & bass boost controls. The low & High pass frequencies has a variable frequency selection from 35Hz to 250Hz and High Frequency of 15Hz-3KHz thus capturing the low & High frequencies.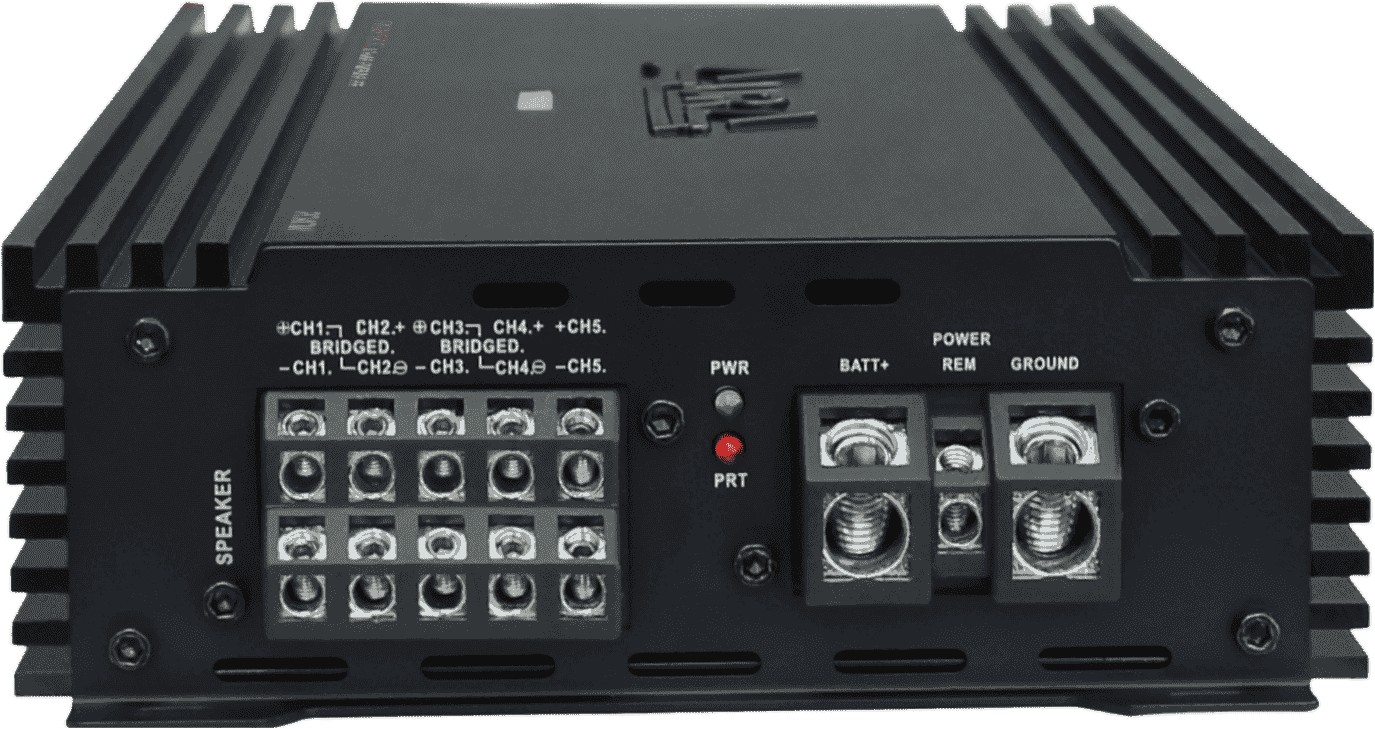 The 5 Ch Amp has a protection mode blinking for any clipping. It has built in 80A fuse.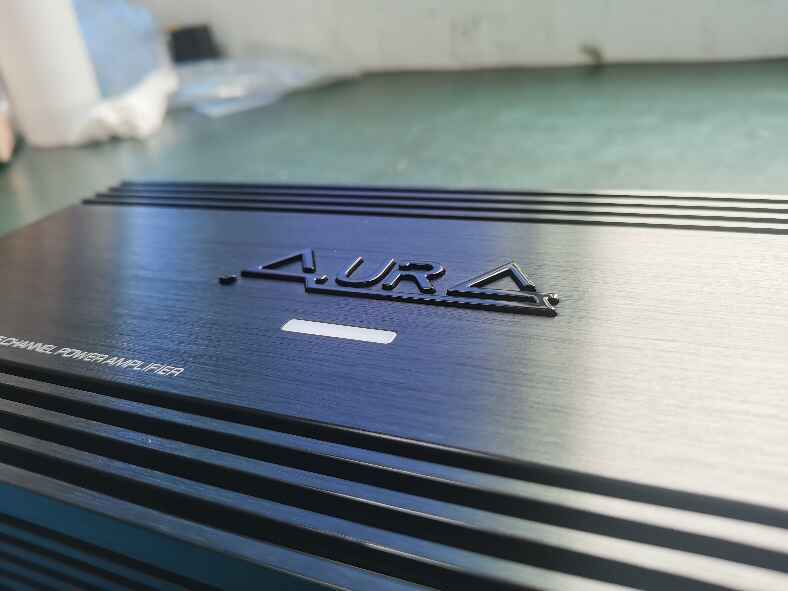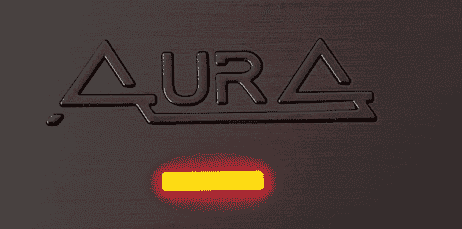 The Aura Venom Amplifier is ascetically one of the best amplifiers with Aura Logo prominently visible on the hairline finish look heat sink and Red Illumination.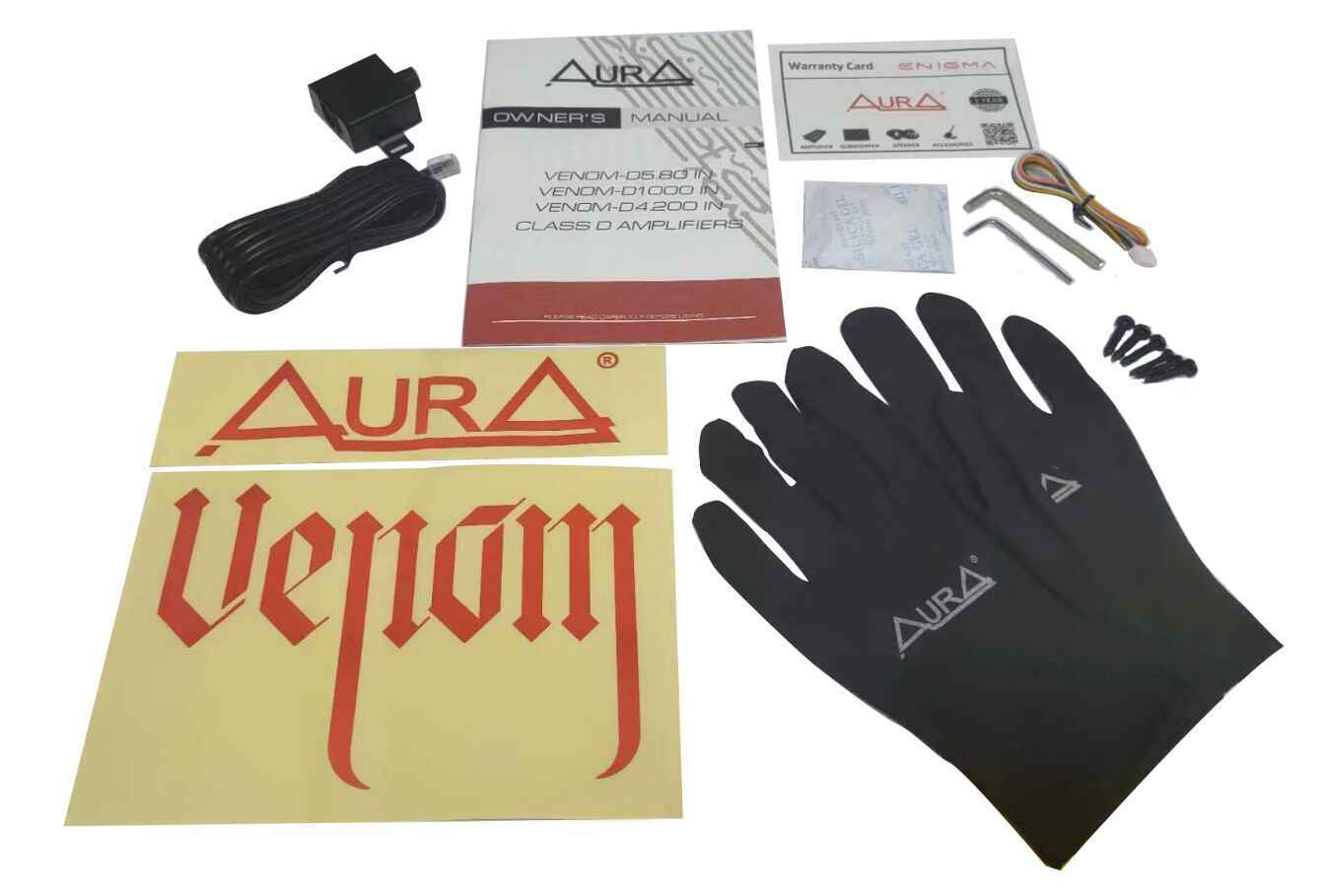 The VENOM amplifiers includes Remote Control , gloves for Installers ,Aura, Venom stickers, Allen key, High input Level cable, Manual and Warranty Card in a beautiful designed Giftbox which denotes the amplifiers design in the background.